Some pages
are under development




Products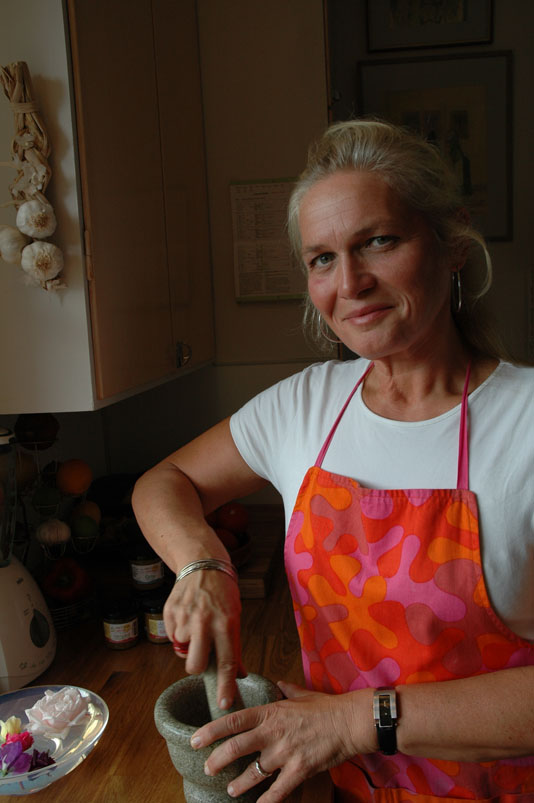 Mustard as experience
LissEllas mustard from Dalarna
It is easy to cook with LissElla's mustard,
the good mustard from Dalarna.
Artisan work with real taste, locally grown seeds and no additives.
World champion in mustard.
History
I love mustard. Jar after jar was bought and eaten. But I never found any mustard that really tasted mustard.
The idea came: – Why not make my own mustard? I searched my way through making thousands of versions. All along the line from early childhood I´ve loved to play with different taste combinations. Inspired from my grandmother who did all the cooking at home. She cooked, made sausages, preservations, baked... all based on old traditions, great skill and joy.
As a child everything was allowed for me to mix home in the kitchen. There were two rules. Make little and clean up after you. I mixed all wild and examined. The rest of the family who often was sitting in front of the TV was my test panel. Best was to look at their faces because words could sometimes be a bit to polite. The joy of creating new taste combinations is something that has followed through my life.
Mustard recipes took shape. Honey from our own ecological bees became an important ingredients. 1995 Olle started making LissElllas mustard after my recipes and the mustard was manly sold at Christmas markets.
The quality and origin of the ingredients is always a very important ground stone in the taste of a product. It turned out that almost all mustard seeds are imported to Sweden. Moreover it is very difficult to find mustard seeds with really good taste and ecologically grown mustard seeds are scares. The idea with locally grown ecological mustard seeds took form. We tasted different variants and tested to grow the most interesting ones. Today we have ecologically grown mustard seeds from the most northern growing place in Sweden and perhaps in the world with gives us a strong and fruity taste. It's fun to be able to offer an alternative that comes out of a local perspective.
- And YOU! I hope that you who also loves mustard will find some of our mustards that will make you happy!
LissElla